Simthread Embroidery Machine Thread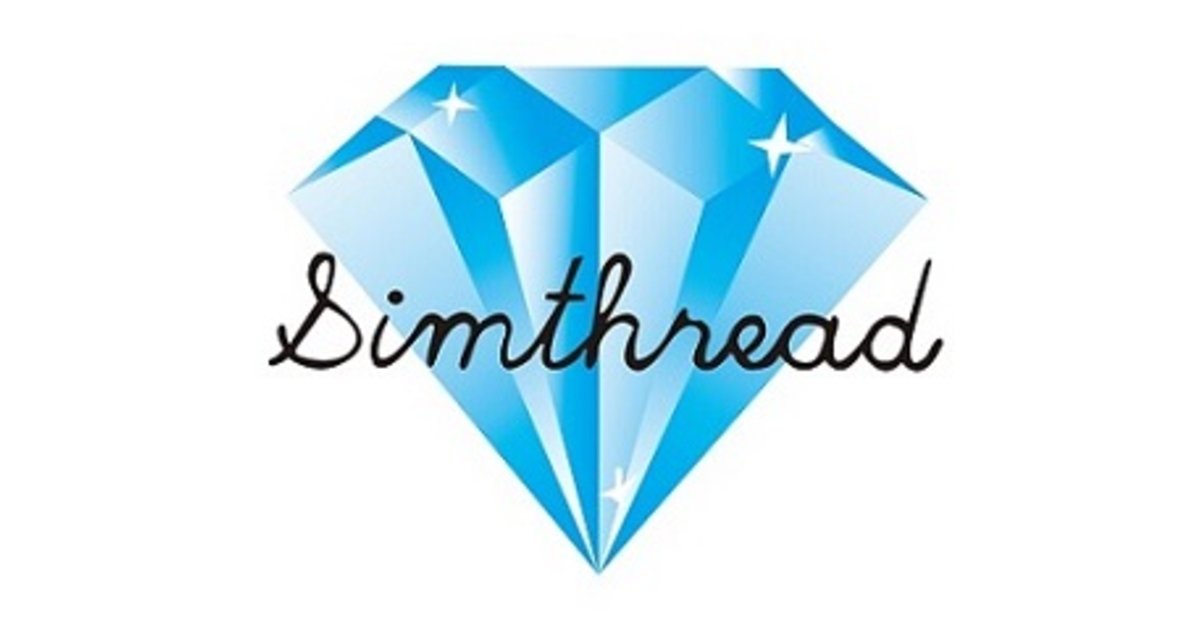 The Simthread Company has been a dedicated Brother embroidery thread supplier for more than 35 years and they have a reputation for producing a superior quality product. The tri-lobal construction has a high luster and vivid color that closely matches those produced by Brother. 
Features
 Fantastic thread: Simthread has been offering thread of high quality since 1991 to beautify the handcraft or sewing works.

Perfect performance: Super color fastness, extreme strength and vivid colors are ready for you. New technology of trilobal polyester yarn decreases 95% of breakage, shredding, splitting.

Compatibility: Each thread pack offers you alternative use in handcraft and sewing machines including Brother, Babylock, Janome, Singer, Bernina, etc.

Easy to wash: No need for worrying about laundering, chlorine bleach or any harsh chemicals.
CHOOSE YOUR BEST OPTION!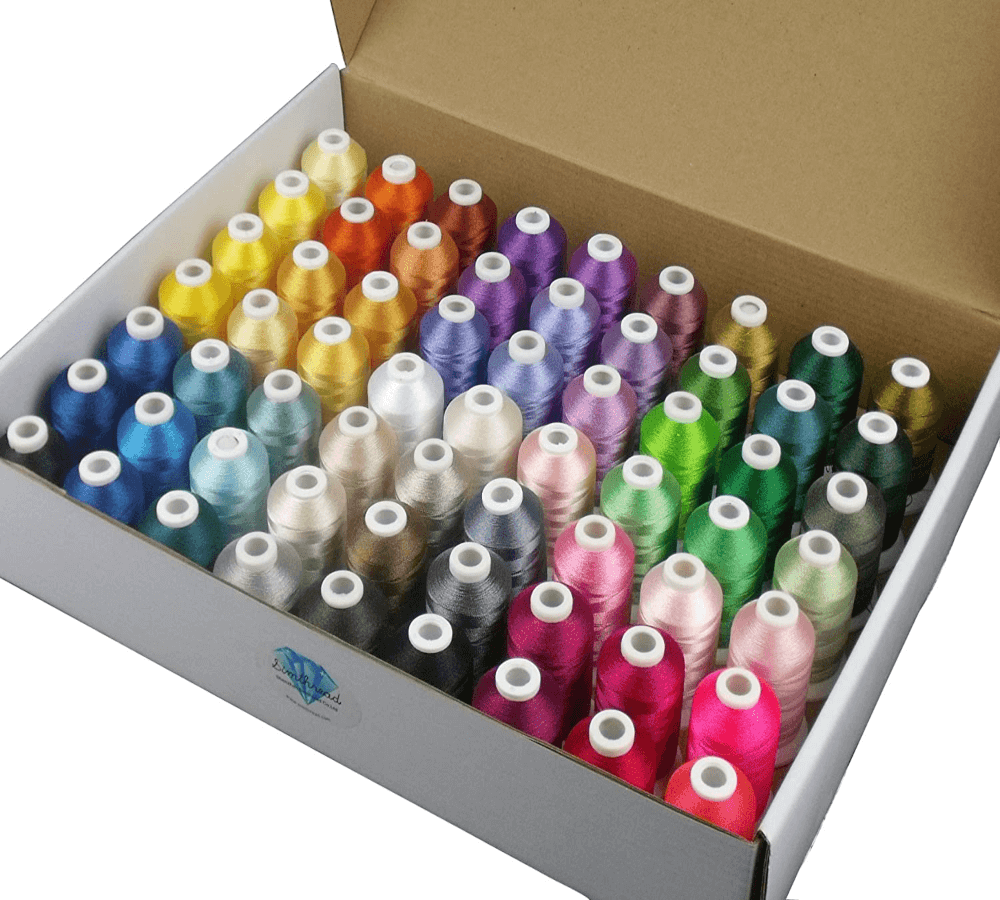 Simthread 63 Colors Polyester Embroidery Machine Thread
63 spools variety of colors
550 Yards(500M)
40 Weight standard
Made of 100% Trilobal Polyester Yarn
For Brother Babylock Janome SingerPfaff Husqvarna Bernina. ALL purpose Embroidery and Sewing Machines
View price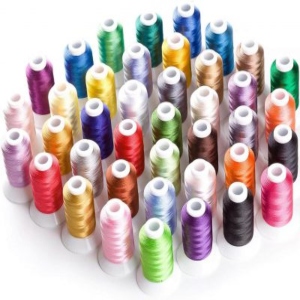 Simthread 40 Colors Polyester Embroidery Machine Thread
40 spools variety of colors
550 Yards(500M)
40 Weight standard
Made of 100% Trilobal Polyester Yarn
For Brother Babylock Janome SingerPfaff Husqvarna Bernina. ALL purpose Embroidery and Sewing Machines
View price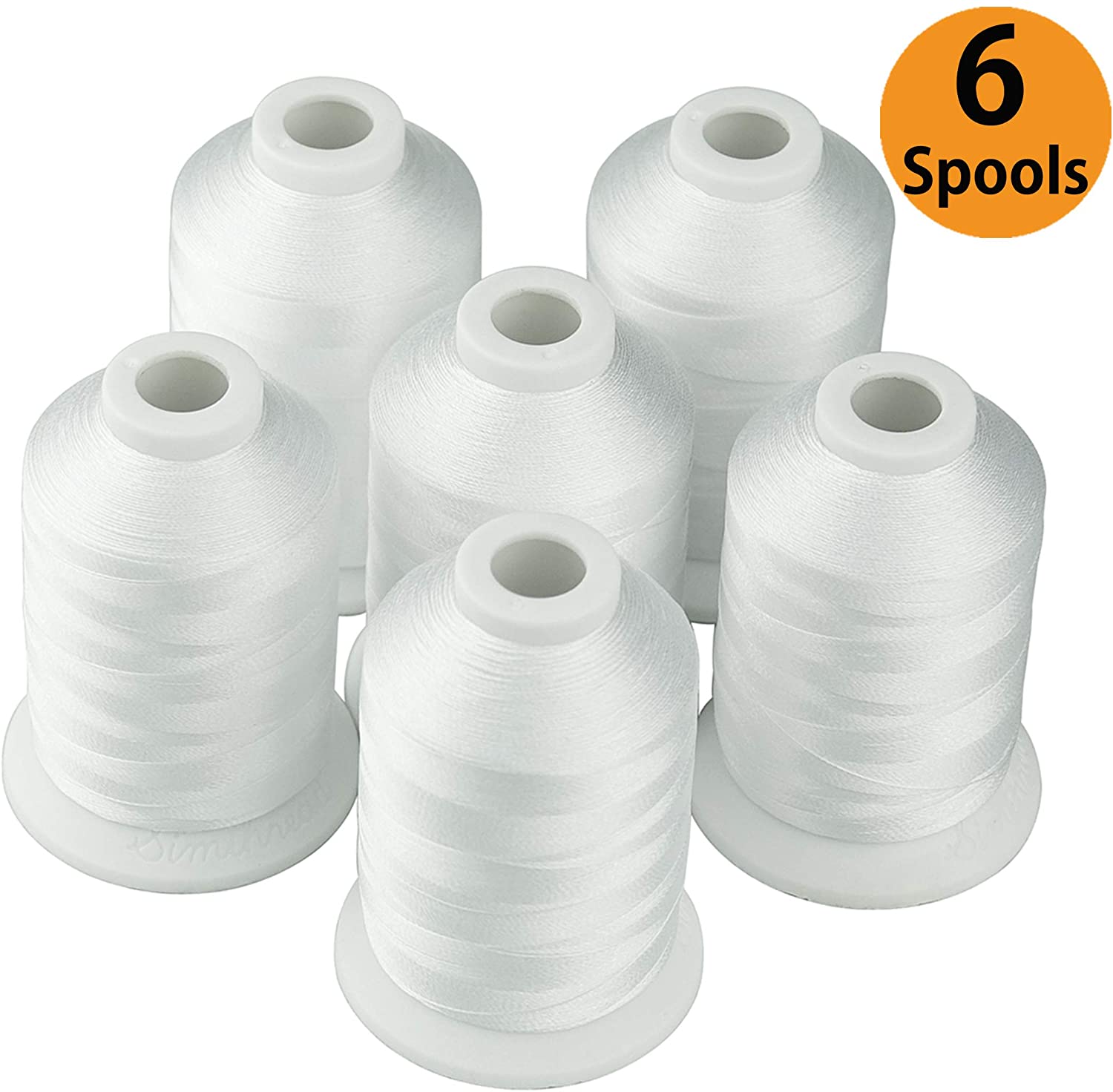 Simthread 6 Polyester White Machine Embroidery Thread
6 Spools color WHITE 
1100Y(1000M)
40 Weight standard
Made of 100% Polyester Yarn

For Brother, Babylock, Janome, Pfaff, Singer, Bernina and Other Home Machines
View price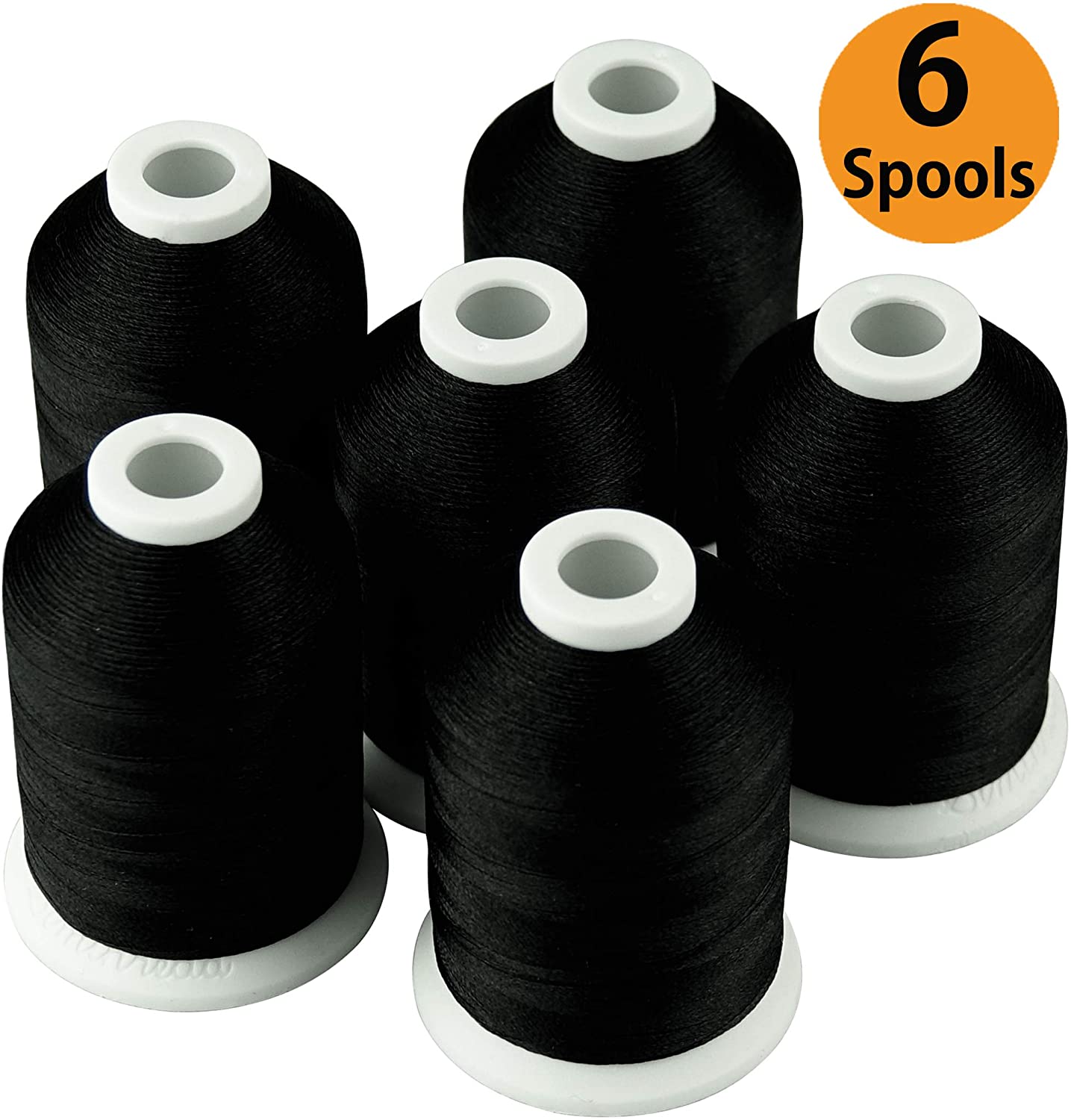 Simthread 6 Polyester White Machine Embroidery Thread
6 Spools color BLACK 
1100Y(1000M)
40 Weight standard
Made of 100% Polyester Yarn

For Brother, Babylock, Janome, Pfaff, Singer, Bernina and Other Home Machines
View price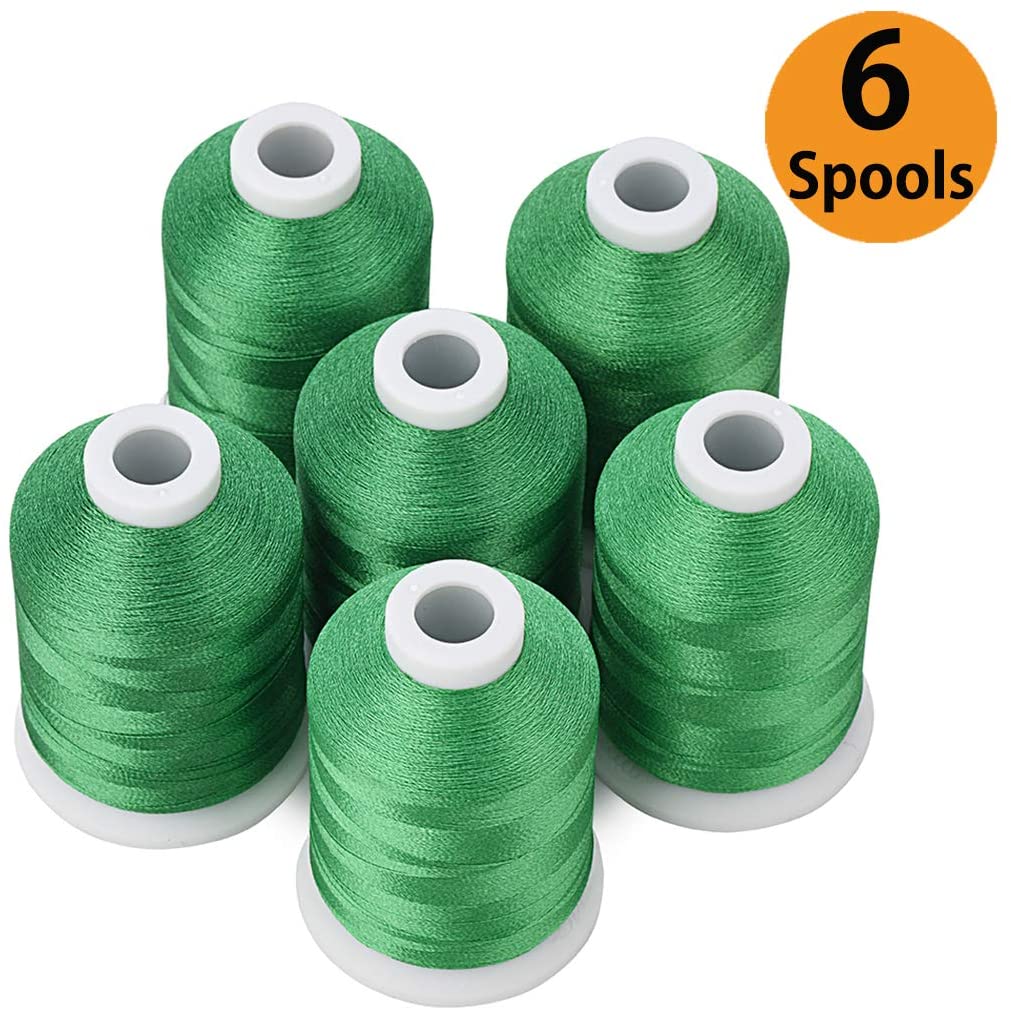 Simthread 6 Polyester Green Machine Embroidery Thread
6 Spools color GREEN 
1100Y(1000M)
40 Weight standard
Made of 100% Polyester Yarn

For Brother, Babylock, Janome, Pfaff, Singer, Bernina and Other Home Machines
View price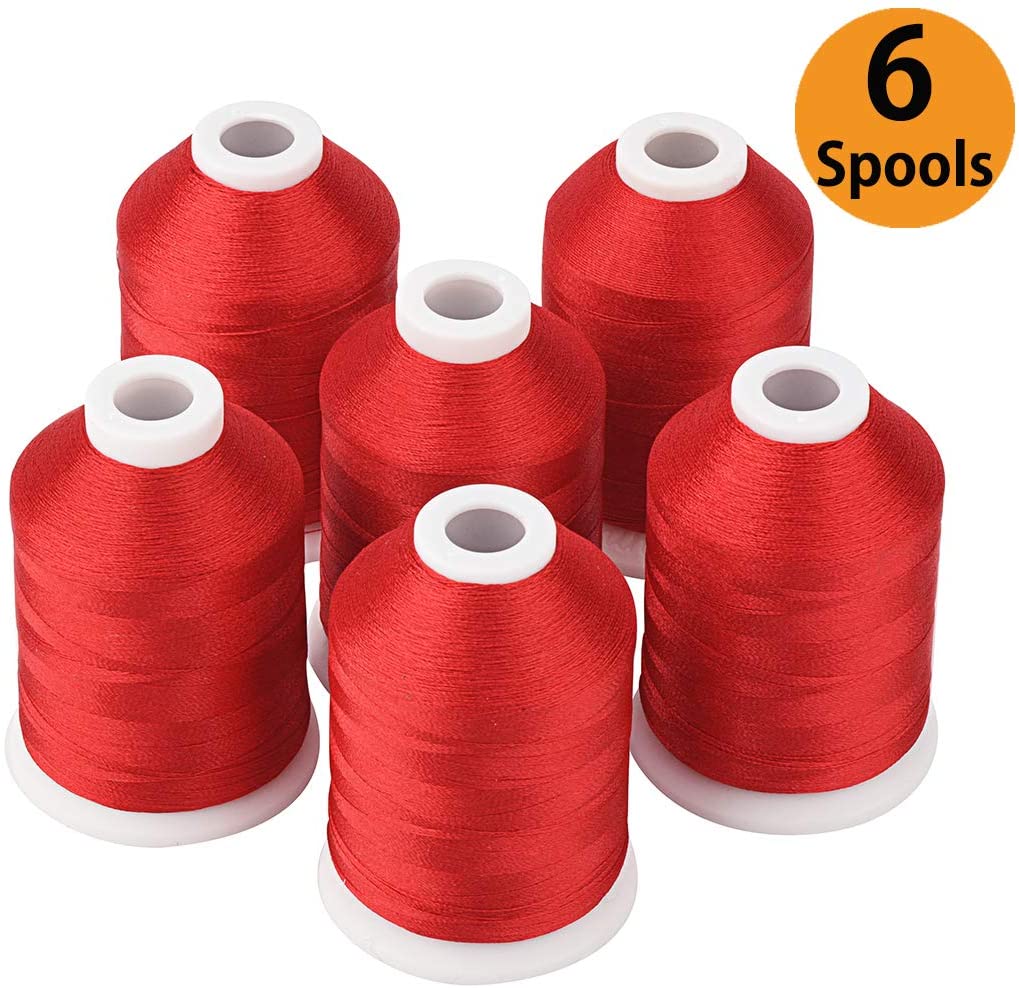 Simthread 6 Polyester Red Machine Embroidery Thread
6 Spools color RED 
1100Y(1000M)
40 Weight standard
Made of 100% Polyester Yarn

For Brother, Babylock, Janome, Pfaff, Singer, Bernina and Other Home Machines
View price