Gingher Inc Classic 4″ Embroidery Scissors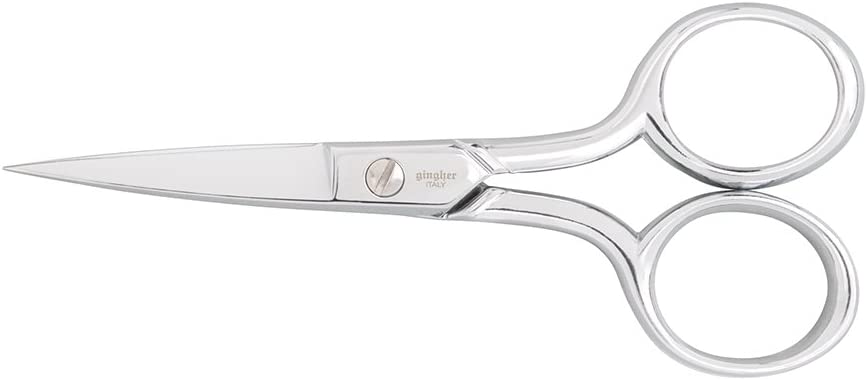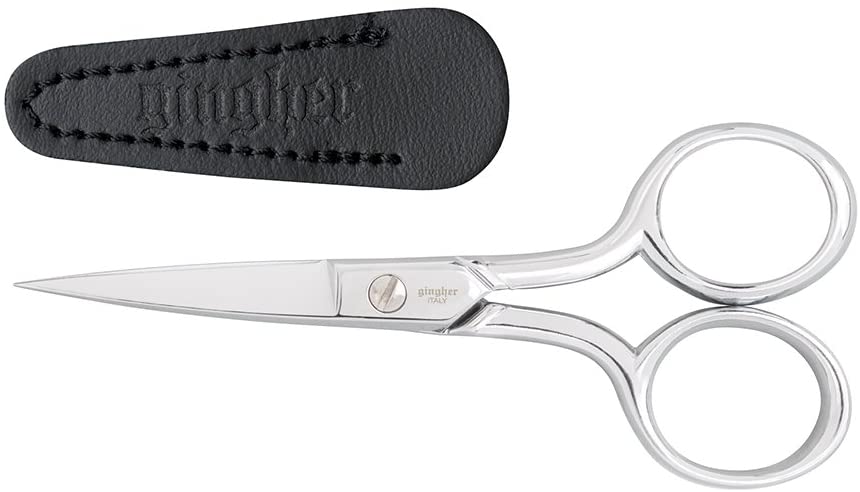 Create lovely embroidery projects using the Gingher Embroidery Scissors. These high-quality scissors offer perfect cuts for your fabrics. You can also use them to complete cross stitch and card making projects. They come in a protective leather sheath for convenient storage.
Gingher 4″ Classic Embroidery Scissors are great for sewing, needlework and more. Scissors carry a strong frame with slender blades both excellent for cutting single layers of fabric, multiple strands of thread as well as light needlework yarn.
Features
Ideal for cutting fabric, thread and needlework yarn
Leather sheath protects blades when not in use
Length: 4 inch
View price
About Ginger
Gingher shears debuted in 1947 as a premier tool in the textile industry. By 1965, technology and top-notch engineering propelled these shears into an echelon of their own, with unsurpassed craftsmanship and quality. Today, Gingher continues in this tradition, offering the premier line of cutting implements in home sewing, crafts, needlework, and industry.
Maintenance
Meticulous attention to detail ensures the quality and performance of Gingher scissors is unsurpassed. With proper care Gingher scissors and shears will provide many years of trouble-free use and flawless cutting.
Tips and hints
Selecting the right scissors for the right task is critical for optimum results and avoiding damage to your scissors. Only the safety point pocket scissors, featherweight household shears or one of the paper craft scissors are designed for cutting paper. All other scissors are designed for cutting fabric and/or thread.
To avoid damage to the blade setting, never force a cut if you sense resistance. You may be using the wrong tool for the task, or your scissors or shears may need sharpening or repair.
Store your scissors carefully using a fitted sheath or case.
Be sure to fasten pins outside the cutting area to avoid encountering hard metal or plastic objects that might damage the scissors.
Periodically wipe the inside blade surfaces to keep them free of lint; add a small drop of household oil at the assembly point to maintain smooth cutting action.
Consider applying a light coating of oil on the scissors' blades and edges to prevent rust, especially if you live in a coastal area, use the scissors in a humid environment, or want to store them for a long time.