Embroderex Embroidery Thread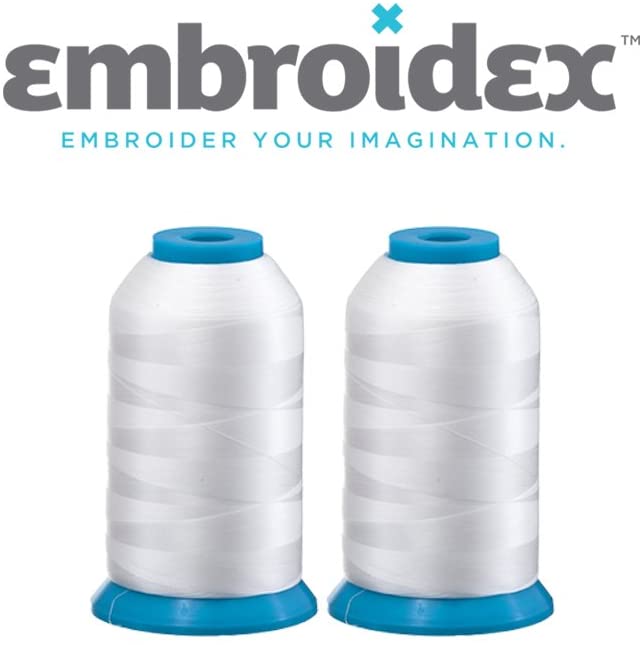 If you're looking for a budget option that will give you more bang for your buck, then you might want to consider this embroider thread from Embroidex. is made of polyester, which is extremely durable and offers a fantastic tensile strength. You'll be able to embroider in confidence without having to worry about breaking, fraying, looping, and puckering.
Furthermore, each thread offers excellent color fastness, which means that the color won't run or fade when laundering. It has been tested and proven to withstand high temperatures and harsh chemicals, such as chlorine bleach.
Compatible with a most embroidery sewing machines, including Brother sewing machine, Babylock, Janome, Singer, Husqvarna, and Bernina
Embroidex is known for its best-in-class and cost-effective Machine Embroidery Supplies. Most users are very happy with the quality and the price.
CHOOSE YOUR BEST OPTION!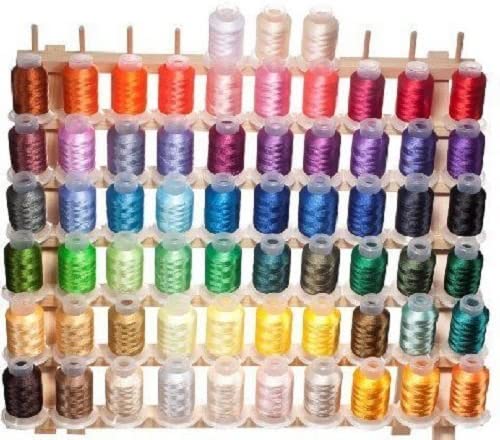 Embroidex 
63 Colors Polyester Embroidery Machine Thread
63 spools variety of colors
550 Yards(500M)
40 Weight standard
Excellent tensible strength
For Brother Babylock Janome SingerPfaff Husqvarna Bernina. ALL purpose Embroidery and Sewing Machines
View price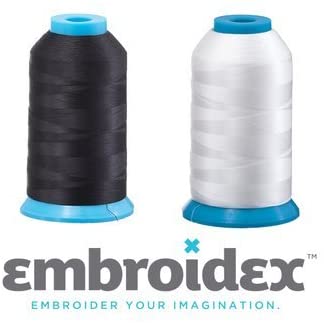 Set of 2 HUGE Bobbin Thread for Sewing And Embroidery Machine
1 Black and 1 White

5500 Yards
60 Weight standard
Excellent tensible strength.
For Brother Babylock Janome SingerPfaff Husqvarna Bernina. ALL purpose Embroidery and Sewing Machines
View price