Brother LS14S Metal Chassis Sewing Machine Review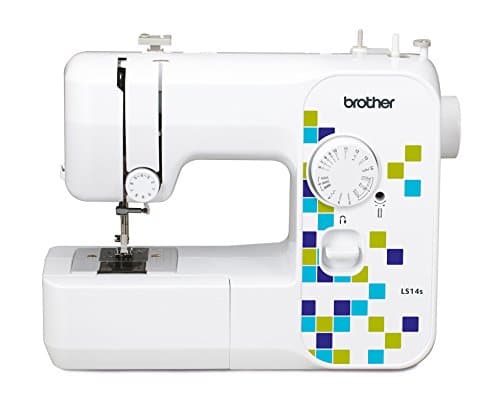 First released in January 2011, the LS14 is one of the most popular entry-level sewing machines available in the UK. It is a relatively small machine which really is excellent for beginners as it is easy to use. This model is a newer version of the Brother LS14.
The Brother LS14s is a full-size machine, built with easy to use mechanical features. It is also one of the cheapest machines out there, and is really good value for money.
The LS14S is a traditional metal chassis sewing machine with 14 stitches and including a 4 step button hole. Perfect for dress making and everyday household sewing.
The LS14S has a jam proof drop in bobbin which shows how much bobbin thread is left. The LED lighting system means that thread colours are not distorted
This machine has features that are suitable for a sewer working at a very basic skill level. In general, machines that are classed as "Very Basic" tend to have only the bare minimum of features needed for sewing and are best suited for those who only sew occasionally, or who are only just learning to sew and do not need more than the most essential features.
Main Features:
14 built-in stitches.
Motorised 50 watts.
2 needle positions.
4-step buttonhole.
Bobbin type: drop-in.
Twin needle capability.
Stitch pattern indicator.
Weight 6.4kg.
Size H35.5, W44.5, D19cm.
14 built-in stitches.
This machine is equipped with 14 stitches that aim to help the user to create professionally projects.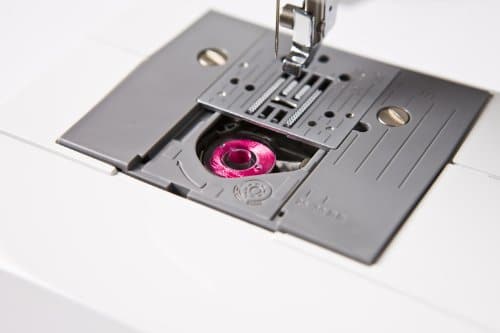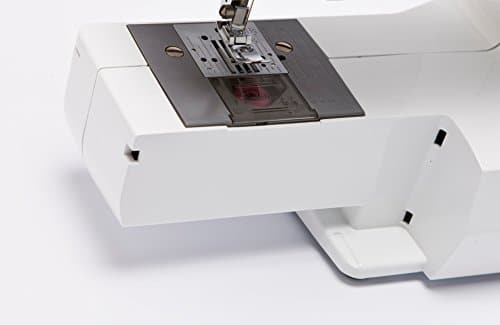 4-step buttonhole.
A four step buttonhole stitch helps to create a precisely sewn buttonhole on your fabric of choice, simplifying projects that require such precision.
Tension dial
The top thread tension can be adjusted easily via the tension dial directly above the needle bar. This gives you the ability to control the strength and the balance of your stitches as and when you need it.
.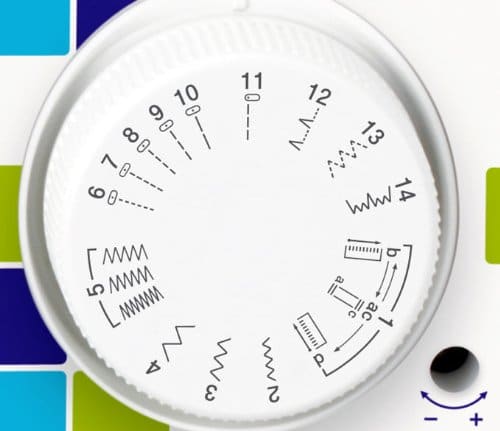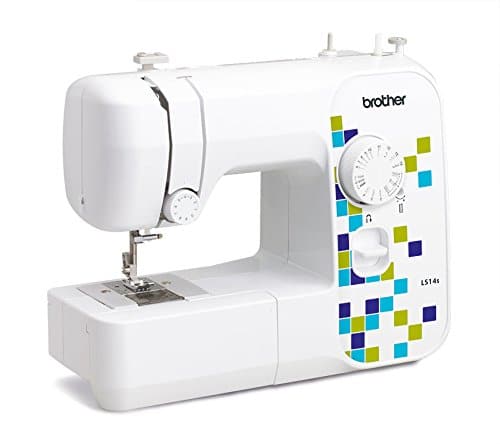 LED light
To support the threading, an LED light is provided. As this is an LED light, there is no yellow light to distort the colour or your thread so there are no unexpected surprises once you have finished your project.
Pros and Cons Brother LS14S Metal Chassis Sewing Machine Review
Pros:
Excellent for beginners
Instructional DVD included when you buy
Zigzag, buttonhole and zipper feet included
Unbeatable price
Zipper foot included
Cons:
Limited to 14 stitch settings with a fixed width and length
Only takes plastic bobbins
Average motor power
Video Brother LS14S Metal Chassis Sewing Machine in Action!