20 Spool Embroidery Thread Stand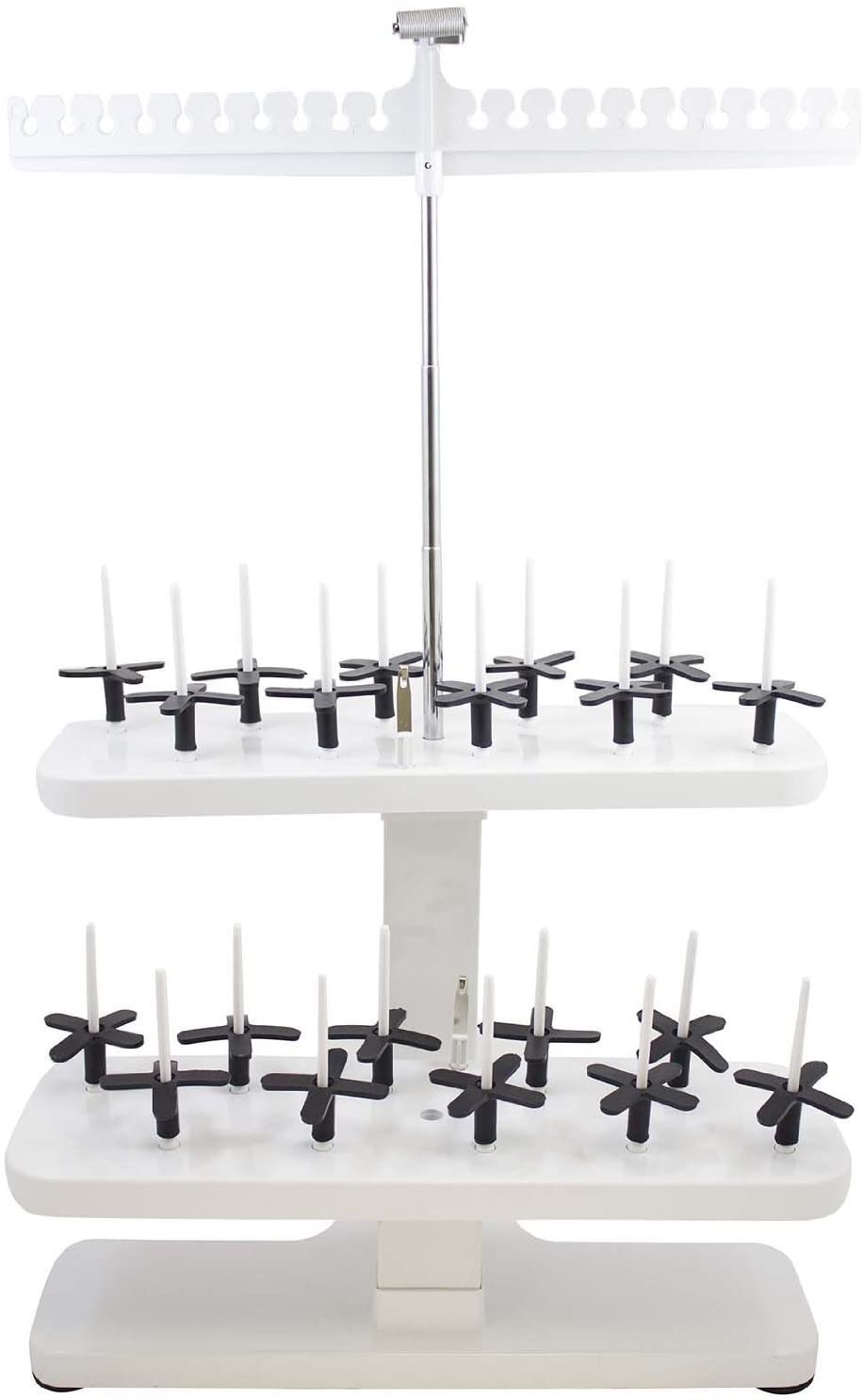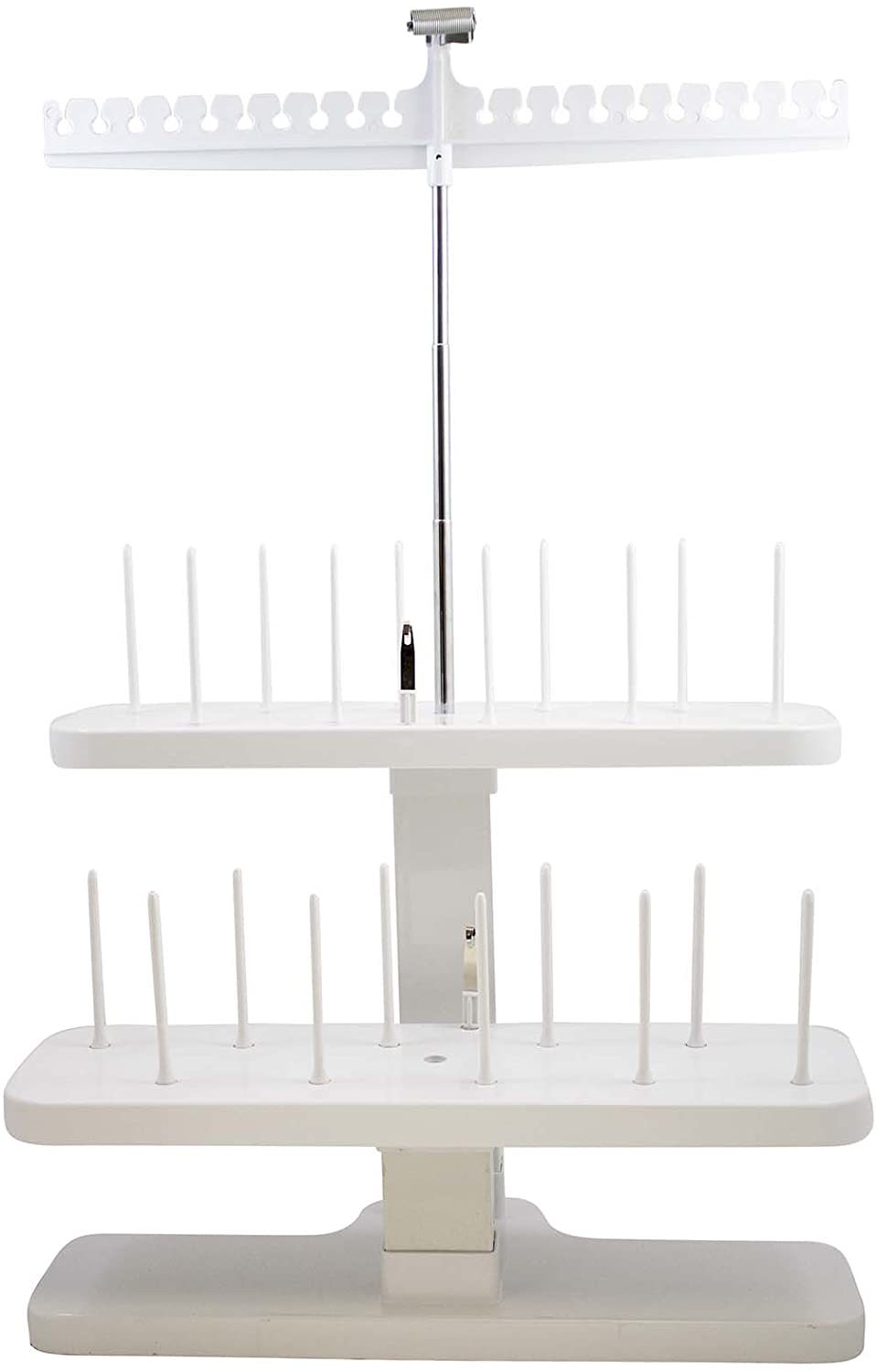 Holding up to 20 cones of thread, this stand makes it easy to stay organized at your machine. Simply load your favorite 20 thread colors, in any size, and you'll be ready for take-off. We are confident you'll become so organized and efficient that you'll need extra thread! This amazing thread organizer neatly accommodates King Cones, mini-king, snap spools, wound and cross-wound sewing spools. 20 spool embroidery thread stand. Place behind your machine, makes thread color changes quick and easy. Compatible with all home embroidery machines.
Features:
Saves time during thread changes
Organize thread by sequence for an embroidery design. No more confusion about which color thread is next.
Tames tough threads with the thread lubricator
Controls unwieldy horizontal spools
Cuts thread tails with a gentle swipe
Includes a specialty thread guide, king spool stabilizers, thread retainer
Easy to use:
Simply select the thread, feed it through the guide and thread your machine. The Thread Pilot handles all types of threads, decorative yarns and narrow flat ribbons. Four horizontal spool pins open a world of possibilities and the thread lubricator tames the toughest thread. Easy to Assemble
Assembles in minutes, just unpack, follow the step-by-step photos in the manual and you'll be stitching in no time.
View price