The Sewing Machine Embroiderer's Bible: Get the Most from Your Machine with Embroidery Designs and Inbuilt Decorative Stitches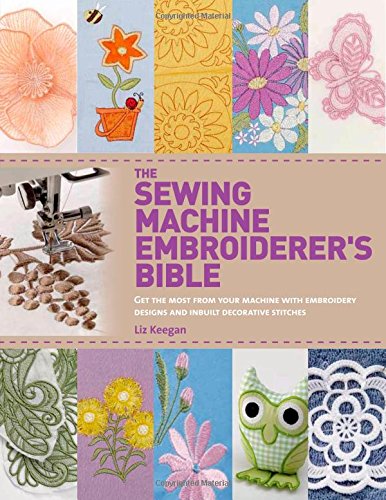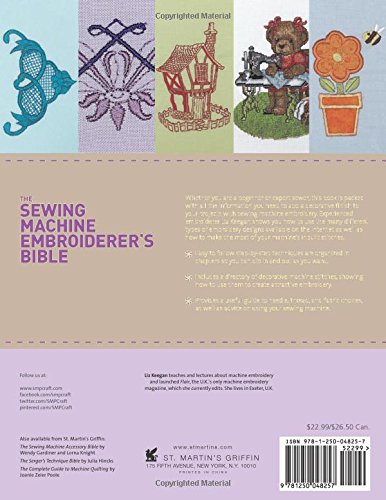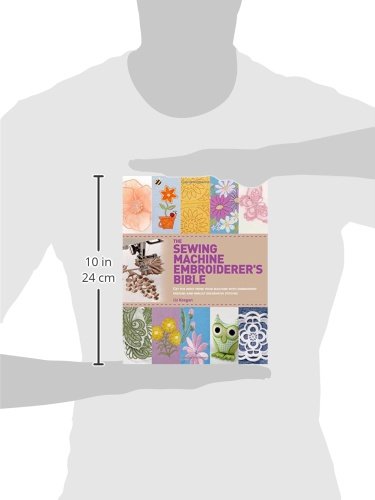 Here is all the help needed to get the most out of your sewing machine's embroidery functions, including details about the types and formats of available designs, how to get these designs off the internet and onto your machine, how to stabilize your fabric, which threads and needles to use to get the best results, and of course how to use the patterns creatively for stunning results. It also provides guidance for making use of the built-in embroidery stitches that modern sewing machines offer, but which are mostly forgotten about and underused. The focus is non-brand specific, so you can follow along no matter what model you have. A comprehensive section covers the details of editing, organizing, and saving your designs to transferring designs between your computer and sewing machine, downloading from the internet, and much more.
Also included are step-by-by step instructions showing how to create a wide variety of embroidery designs from heirloom, free standing, 3D, fancy lettering, trapunto, and everything in between, plus how to use and place your designs exactly where you want them on any project. "Idea Files" provide inspiration with close-up images of the designs used in a variety of ways. With expert advice about what to look for when buying a new machine and a troubleshooting section for solving common mistakes and problems, this guide will help you get the most of out of your modern sewing machine.
Editorial Reviews
About the Author
ELIZABETH KEEGAN launched, compiled, and edits Flair, the U.K.'s only machine embroidery magazine. She also teaches and lectures about machine embroidery. Elizabeth lives in the U.K.
Has great tutorials, and graphic pictures 
This book met all my expectations as a novice machine embroiderer. It is small enough to hold, includes the basics of using a computer; has great tutorials, and graphic pictures, and has the basics of the process along with cheat sheets for fabrics and stabilizers. Worth both my time and money, and I will use frequently as a reference book.
Great for Beginners!
If you are new to machine embroidery, this book is a really good reference item. The section about stabilizers and how and when to use them, and how to hoop makes this book a worthwhile investment!
Embroidery Newbee
I am new to machine embroidery and have a Brother Machine. This embroidery bible has better explanations & instructions than the manual. The photos are in color too. I don't know if the book would be as helpful for those that do not have a Brother or Babylock but the concepts are good. I am glad I spent the money for the book.